Spa and Massage Kona Big Island Hawaii
Aloha,
Ohana Bali Spa offers the best massage in Kona Big Island Hawaii located at Pottery Terrace. We've traveled far; from Bali, to Thailand, and now to the Big Island of Hawaii where our roots run deep. In Hawaiian language, the word 'Ohana' translates to family!
At Ohana Bali Spa, our customer's needs are of the utmost importance and our entire team is committed to meeting those needs. As a result, a high percentage of our business is from repeat customers and referrals. We welcome the opportunity to earn your trust and deliver you the best massage in Kailua Kona Hawaii! At Ohana Bali Spa, you will be treated as "family".
Ohana Bali Spa is your one-stop-shop massage facility that specializes in Traditional Thai Massage, deep tissue massage, Hawaiian Lomi Lomi, couples massages, hot stone therapy, foot massages, reflexology, Swedish massages, and Pregnancy massages. We do the best deep tissue massage in Kona Hawaii.
If you don't know which massage you need, we'll take the time to study your habits and determine what level of pressure, temperature, and motion is best suited for your body's condition.
Massage Kona Hawaii
Deep Tissue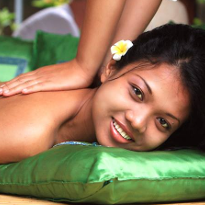 Balinese Deep Tissue Massage. In this authentic massage style of ageless tradition, release chronic patterns of tension and pressure with a stroking technique to improve blood flow and create waves of relaxation.
Thai Massage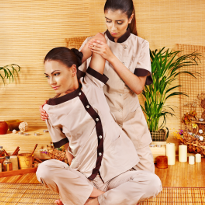 Traditional Thai Massage. "Nuad Phaen Boran" as it is called in Thailand, is sometimes referred to as "Yoga Massage" or "Thai Yoga Massage". This massage experience is not to be missed!
Lomi Lomi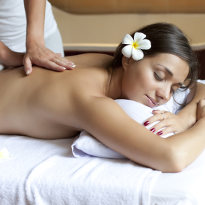 Hawaiian Lomi Lomi Massage. ​A Restoring massage that embraces various techniques and body stretching to achieve a deep therapeutic effect to reduce stress, improve circulation and joint mobility. A truly traditional island experience!
Swedish Massage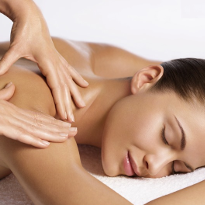 Swedish Massage. Relax and restore your vital energy with a wonderful, soothing, and relaxing whole body massage. Tension and accumulated stress will vanish with each long, smooth, gliding stroke while loosening tense muscles.
Easy Free Parking
Handicap Accessible
Bridal Packages
Central Air
Diffuser (aromatherapy)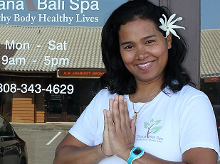 Yanee Easley
Designation: Therapist
Aloha,
If you have scheduled an appointment with us I want to personally thank you for allowing us the opportunity to provide you with the best possible service.
Please take this opportunity to download our intake form, which you may fill out prior to coming in.
Download Intake Form
Testimonials
I have been a client of Yanni's for over a year and her massages are always excellent. She is very well trained and attuned to musculoskeletal problems whether chronic or acute. She gives an excellent Therapeutic Massage with using many modalities and techniques. – Laurie L
Raving Fan of Ohana Bali Spa. Had the couples massage with my sister, great way of spending quality sister time. The massages were so awesome, we were totally relaxed and in heaven after our massages. Definitely a must do the next time I'm in Kona. Great massages done by professional and experienced therapists. – Darlene F
Mahalo Yanne. I don't know how I got so lucky and picked you out of all the massage therapists in town but I am so grateful and filled with Aloha that somehow I found you. Can't wait for my Mother's Days special on Tuesday! Ah… I feel good! – Pamela M
I have been to Ohana Bali Spa twice and it is an exceptional spa and treatment center. The massages that I have had have been superior too any that I have had before. The center is immaculate which is very important to me. The owner and her staff are very professional. You are treated to something very special and unique.i would personally rate it in the top of spaing. – Victoria B
What a truly transformative experience. I felt my spirit & 3rd eye open and release vibrating the stone! Amazing body work. Hot stones like butter. Best spa experience ever! Love the tips for home. Aromas, scrub, facial and massage were just what my body needs. – Chantra
Read more testimonials from our amazing clients
We love nothing more than to provide the absolute best healing services possible
Hours & Location
75-5995 Kuakini Hwy #313
Kailua-Kona, HI 96740
Located in Pottery Terrace


808-343-4629

BOOKING POLICY
Please Read Prior to Scheduling Services
Please do not request an appointment online if you are planning 3-4 people to show up at the same time for the appointment. We are in challenge finding qualified massage therapists to provide services. If you book an appointment and do not show up for the appointment after having been confirmed by Ohana Bali Spa for your appointment, your card will be charged 100% of the scheduled service fee.